WORK. LIVE. CREATE. WHERE YOU ARE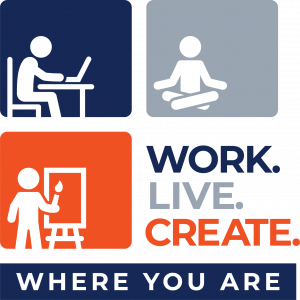 The pandemic has created a significant shift in how and where we work, live, and create. The biggest change is the shift to a more hybrid work model that came because of quarantines, lockdowns, and self-imposed isolation. Many office employees worked exclusively from home in the early days of the pandemic and have now moved, or will move, to a hybrid model, as COVID restrictions lessen. 
No matter where you are working, living, or creating, you need to make sure you are being productive in a healthy environment. And in many cases, you need products to get you there in more than one location – at home and at the office, or even at a coffee shop when COVID-based restrictions are fully lifted.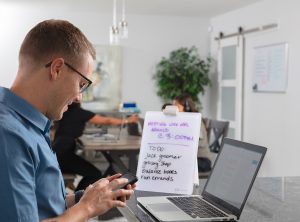 It may seem counterintuitive, but when it comes to working remotely, recreating part of your office environment can lead to a more comfortable working experience, and thus, creating a dedicated personal workspace can turbocharge your productivity. It does not have to be a full-fledged replica; but rather a comfortable, quiet, and easy place to focus for extended periods. Key factors to create and maintain the proper workplace are:
Dedicate a workspace:

 Pick a space that can preferably be closed off from distractions, has good natural light, and can be dedicated to just work.

Make sure it's comfortable:

 For long term health and better mental clarity, improving the ergonomics of a workspace, as well as the air quality, can make a big difference.

Invest to keep you productive:

 Think about the technology you use when you are working from the company office that makes you productive.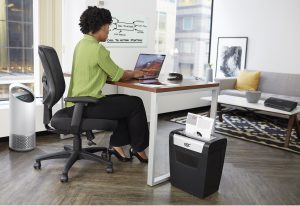 You need flexible and multifunctional solutions that adapt to your workspace, which could be in a dedicated office space, at the kitchen table, or the family room. Some important questions to ask yourself are: Do I need to revisit my ergonomic set up? Is the air quality in my space good? Do I have the communication and collaboration tools that I need to work efficiently? What about important reference documents that I need to keep and protect? Do I have the right tools to dispose of confidential documents?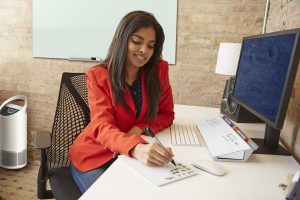 Some must-have products are:
As more and more companies commit to a hybrid model of working both in and out of the office, it is crucial to stay productive. ACCO Brands has been helping business professionals get it done since 1893 with brands like Swingline®, GBC®, Quartet®,  Kensington® and now TruSens™. We have a full line-up of products to help you work, live, and create where you are.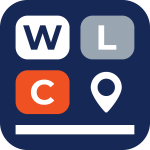 WORK. LIVE. CREATE. WHERE YOU ARE