Coolview™ Wellness Monitor Stand With Desk Fan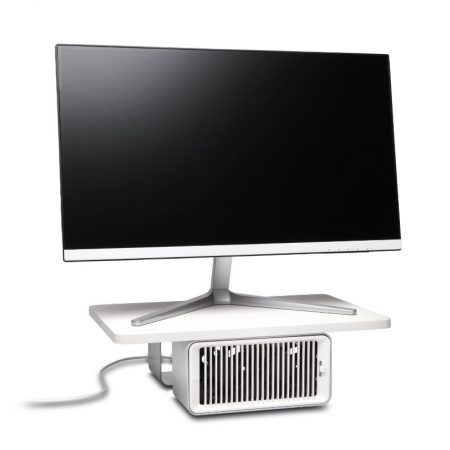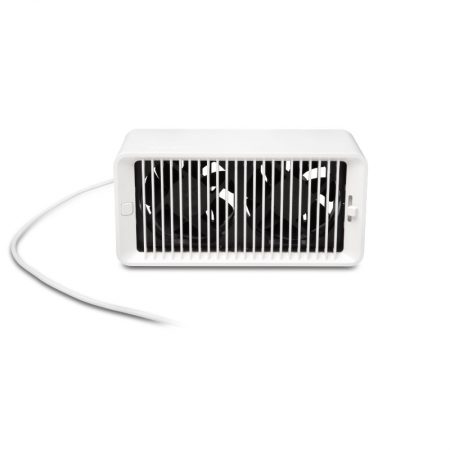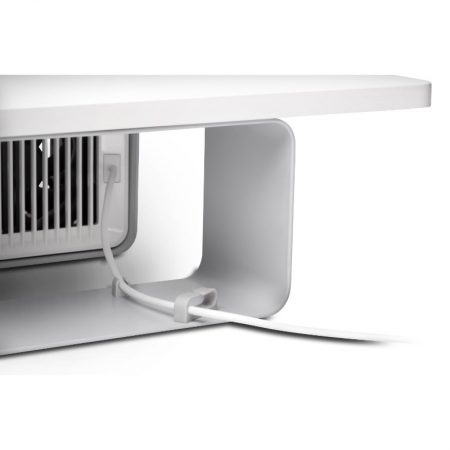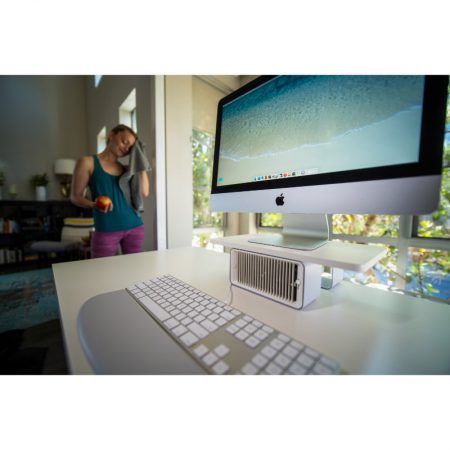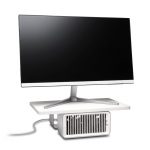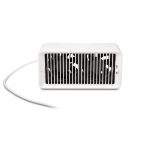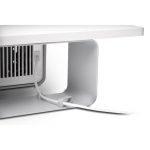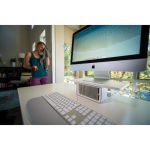 55855
About this Product
The Kensington CoolView Wellness Monitor Stand with Desk Fan combines the ergonomic benefits of raising your monitor height with the wellness benefits of circulating airflow. The steel base elevates your monitor to an optimal viewing height to promote a healthy posture and increase productivity. The integrated desk fan provides quiet and gentle airflow for a more comfortable workspace. The sleek 2-in-1 patent-pending design offers users an organized working environment within a small desktop footprint. An ideal monitor riser for modern offices focused on employee wellness. Supports iMac and external monitors up to 27".
Features
Ergonomic Design promotes a healthy posture and optimizes comfort for the neck and shoulders by elevating the monitor to an optimal viewing height.
Dual-Fan Airflow System provides a gentle, wide and natural airflow with 2-speeds, optimal indirect blowing angles and low noise (<37dBA) – ideal for energy-efficient cool air circulation in your workspace.
Steel Base offers stylish and durable support for monitors and all-in-one PC's up to 27" (max load: 200 lbs).
USB Powered Fan easily connects to a USB port on a docking station, laptop, power bank or mobile USB power adapter for a quick and easy setup.
Portable Fan can be removed and used as a standalone desk fan in other spaces (7.6in x 3.6in x 3.2in) or (194mm x 92mm x 82mm).
Cable Management System uses magnetic clips to keep cords organized for a tidier workspace.
Kensington Modular Design supports comfort and productivity by allowing you to swap the cooling fan with an integrated heater (Coming Soon: K55465NA) or air purifier (Coming Soon: K55462WW) to accommodate different seasons, environments, or personal preferences.
Specifications
UPC:

085896558552
Weight:

7.80 lbs
Dimensions:

5 x 17.8 x 11.4 inches