LD5400T Single-User Thunderbolt 3 Universal Dual 4K Dock with K-Fob™ Smart Lock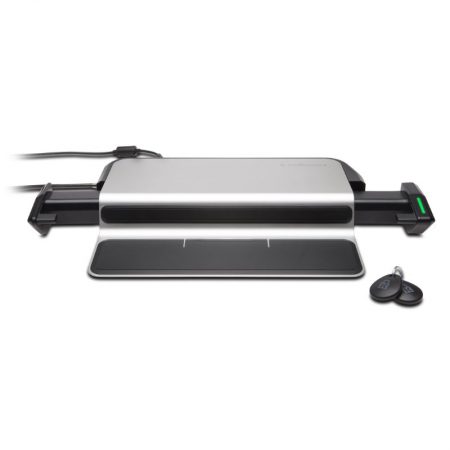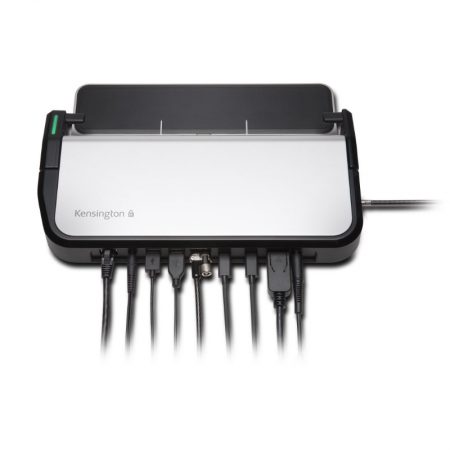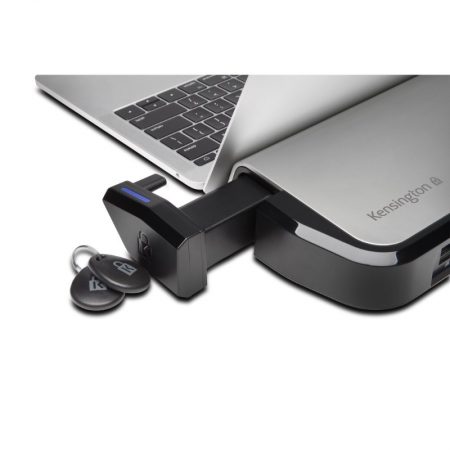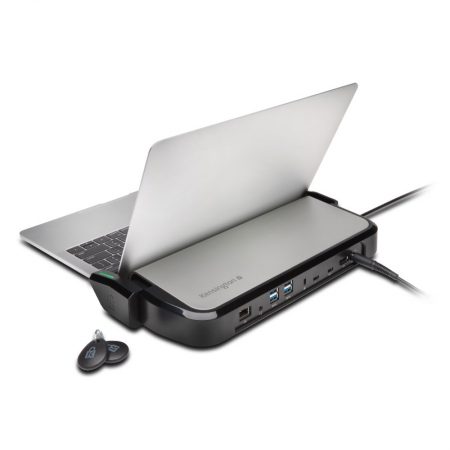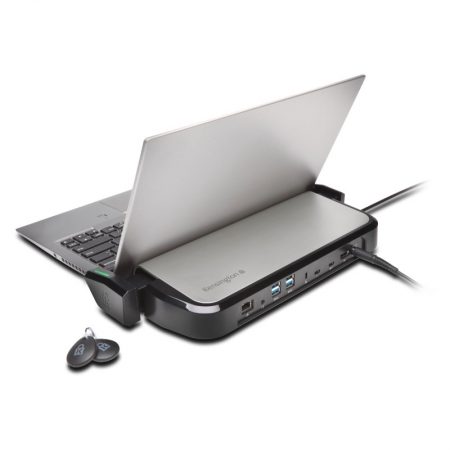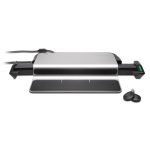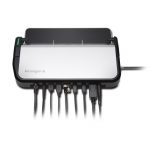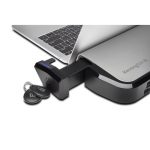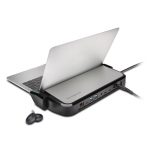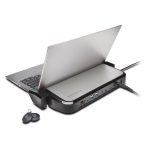 33476
About this Product
Combining a best-in-class Thunderbolt 3 docking experience with next generation laptop locking technology, Kensington delivers a game-changing 2-in-1 docking and locking solution for both Windows and Mac users. The LD5400T Single-User dock combines the productivity benefits of Thunderbolt 3 connectivity with K-Fob™ Smart Lock technology. Get more speed, more pixels, more power and more possibilities while reducing laptop theft and improving compliance with corporate security protocols. Secures thin and light laptops 11-15" in size, including models from Apple, Dell, HP, Lenovo and other manufacturers.
Features
Access Options – Single-User (33476) for a simple locking experience for fixed desk users or Multi-User with Admin Control (39470M) for hot-desking, hoteling and/or shared workspaces.
Cross-Platform Compatibility allows dock to work for both Windows and Mac users.
Thunderbolt 3 Technology allows a single port to provide up to 40Gbps of data speed, and connectivity to Thunderbolt-enabled devices, billions of USB devices, and dual 4K UHD displays – all while supplying up to 85W of power to the host device. *Only compatible with laptops equipped with Thunderbolt 3 ports; not backwards compatible with Thunderbolt 1 or Thunderbolt 2. For Windows based devices, ensure your laptop supports Power Delivery.
5K for Single Monitor or 4K for Dual Monitors via DisplayPort v1.2 or HDMI (adapters sold separately; USB-C to HDMI - 33993; USB-C to VGA - 33994; DisplayPort to HDMI - 33984)
Productivity Ports allow users to connect to peripheral accessories via two Thunderbolt 3 ports – one for power delivery and data transfer and one for USB-C compatibility or daisy chaining up to 5 additional Thunderbolt-enabled devices, four USB 3.0 ports (5V/0.9A), one 1Gbps Ethernet port, and a combo 3.5mm audio in/out port.
K-Fob™ Smart Lock Technology combines encrypted security with the simplicity of keyless locking.
Professional Design conforms to Kensington's industry-leading testing standards for durability, provides unobstructed access to the laptop's side ports and does not require any laptop modifications.
Adjustable Security Arms accommodate 11"-15" thin and light laptops and easily adjust without tools.
Specifications
UPC:

085896334767
Weight:

7.80 lbs
Dimensions:

3.3 x 14.2 x 12.5 inches