Quartet® Fusion Nano-Clean™ Magnetic Whiteboard, 6′ x 4′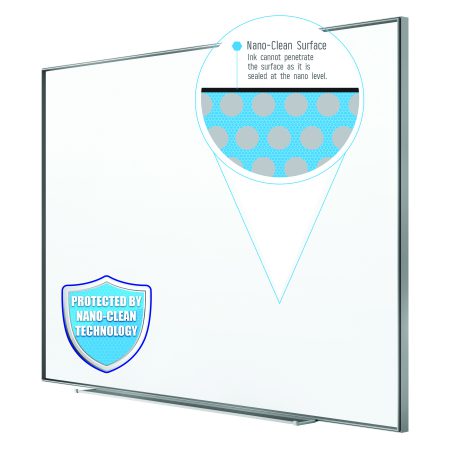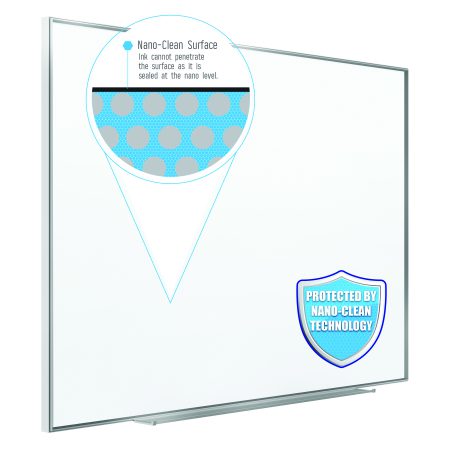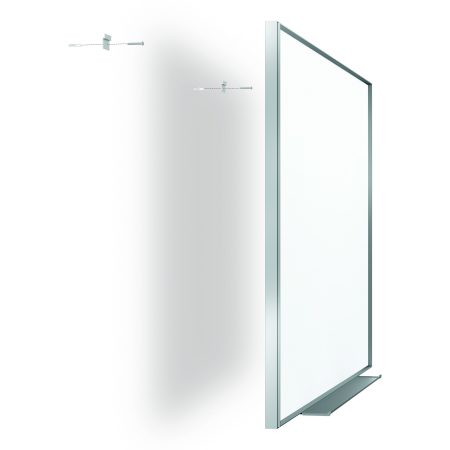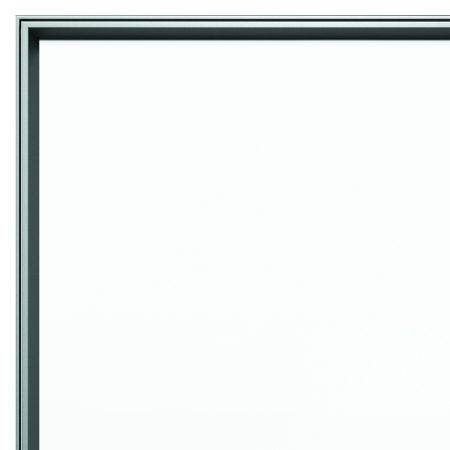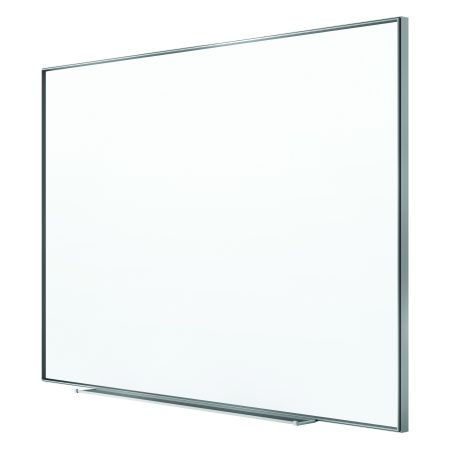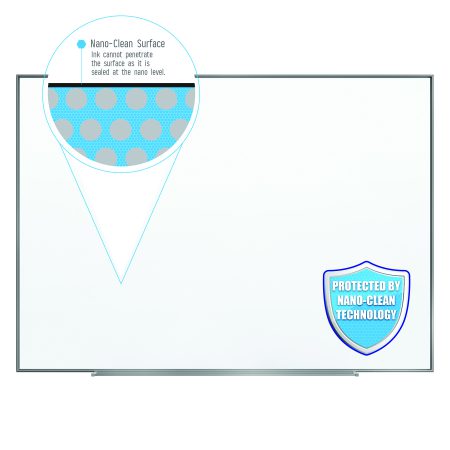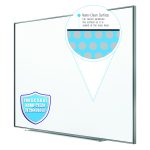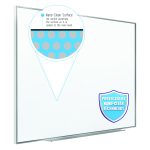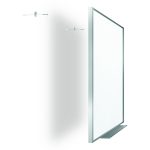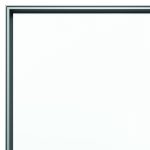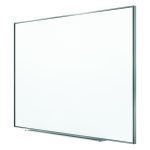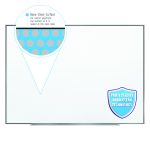 NA7248F-A (3413813743)
About this Product
Incorporating the latest cutting-edge science, this innovative new whiteboard surface uses nanotechnology to prevent ink from penetrating the surface. A hydrophobic Nano-Clean™ surface coating delivers exceptional ghost and stain resistance with superior erasability.
Features
Experience a new dry-erase solution with the Fusion Nano-Clean™ Whiteboard; this one of a kind surface is sealed at the nano level.
Protected by Nano-Clean™ technology. Nanoparticles fill voids on the board surface to prevent ink from staining or ghosting for an always Nano-Clean™ whiteboard.
Whiteboard surface is magnetic to offer equal functionality for smooth writing and posting of printed materials. Board surface is recessed from the frame to deliver a fresh, clean look.
Whiteboard can be mounted vertically or horizontally with included Z-bracket mounting hardware.
Marker tray and 1 Quartet® Dry-Erase Marker also included.
Specifications
Limited 25-year Warranty
Made in the USA
UPC:

00034138137437
Weight:

47 lbs
Dimensions:

Standard Board Size: 6' x 4' inches