Quartet® Wide Format Projection Screens, Tripod Base, 52″ x 92″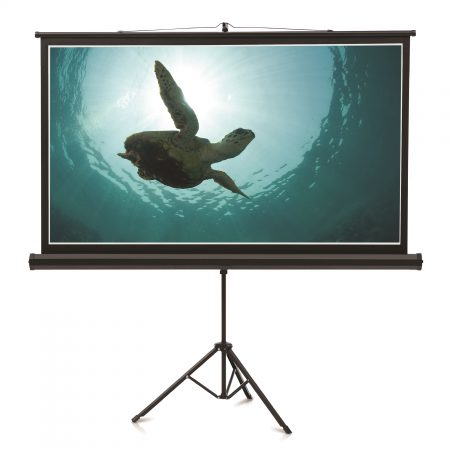 3413885568
About this Product
Quartet® wide format projection screens are the best backdrop for your media based business presentations. The images on the screen are much crisper than if projected onto a wall or whiteboard surface, and the wide format screen ensures every inch of the picture is perfectly displayed.
Features
Hi-res projection screen optimizes both still and video images.
Suitable for professional usage. Provides clear viewing from any angle.
Wide format 16:9 aspect ratio is ideal for projecting TV and movies.
Matte white screen surface is made of durable vinyl and can be washed with mild soap and water.
Specifications
Limited 5-Year Warranty
Made in China
UPC:

00034138855683
Weight:

31.3 lbs
Dimensions:

Trid Base, 52" x 92" inches