Derwent Academy Brushes, Round, 4CT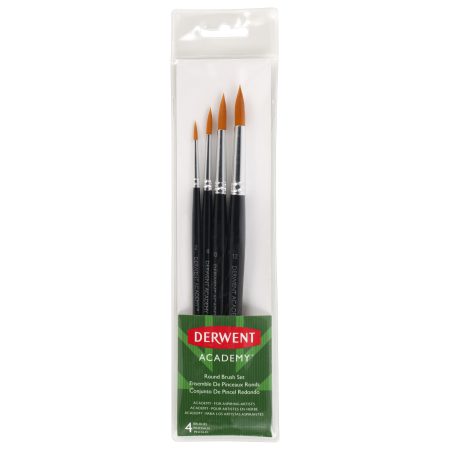 98252
About this Product
Paint Brush set is the perfect choice for aspiring artists and hobbyists.
Features
Round brushes can be used to create both thin and thick lines because they hold a wash well.
Great for use with acrylic, oil and watercolour paints. High-quality, all natural fiber bristles are securely embedded in the Brush. Durable Wood handles are comfortable to grip and easy to control.
To care for, use mild soap to clean tips in a Circular motion, rinse and lie flat to dry.
Set of 4 brushes comes in a plastic reusable sleeve for easy storage.
Brush sizes include: 2, 6, 10 and 12.
Specifications
UPC:

043100982524
Weight:

0.09 lbs
Dimensions:

0.50x2x9.1 inches