Derwent Graphik Line Maker – Black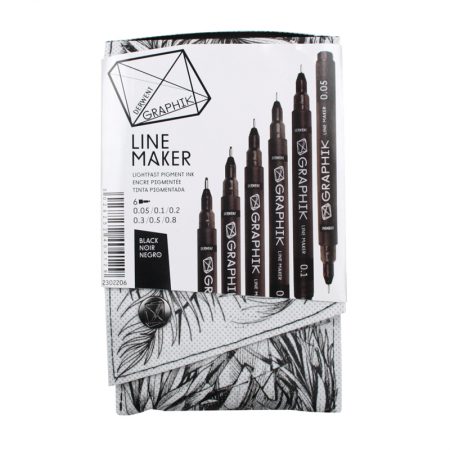 2302206
About this Product
Weave the most intricate designs with these cool fine liners. Graphik Line Makers are filled with lightfast water based pigment in 3 colours; Black, Graphite & Sepia.
Features
The Japanese nibs offer an impressive range of sizes from super-fine 0.05 to a broad 0.8.
This pack contains 6 black pens in nib sizes 0.05, 0.1, 0.3, 0.5 and 0.8.
Specifications
UPC:

5028252404129
Weight:

Weight (lbs): lbs
Dimensions:

0.6 x 3.6 x 6.2 inches