GBC® CombBind® C800pro Electric Binding Machine, Binds 500 Sheets, Punches 25, 12″ Max Width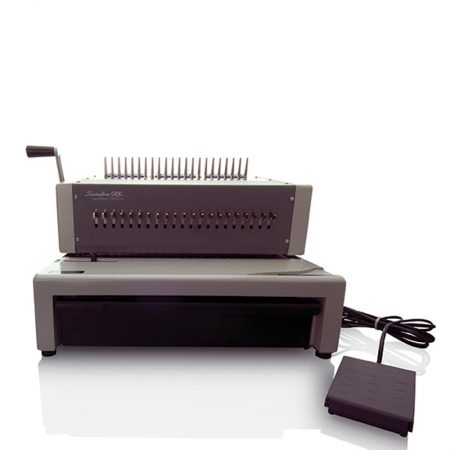 1346527170
About this Product
For heavy binding users, the CombBind C800pro delivers the capacity and durability you'll need. Adjustable pins punch any size document up to 12" wide. Adjustable punch depth. Punches up to 25 sheets and binds up to 425 sheets. Includes a foot pedal for fast, hands-free electric punch operation.
Features
CombBind lets pages lie flat for convenient note taking and photocopying.
Foot pedal for electric punch operation.
Adjustable pins punch up to 12" wide, or 21 holes for odd-sized documents.
Adjustable depth of punch.
Punches up to 25 sheets.
Specifications
UPC:

00013465271700
Weight:

52.2 lbs
Dimensions:

19.31 x 18.5 x 14.87 inches