Quartet® Wall Projection Screen, 70″ x 70″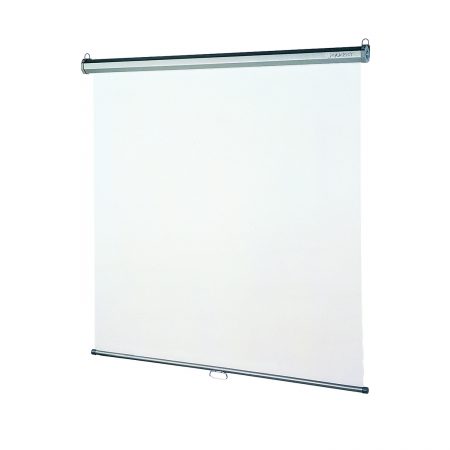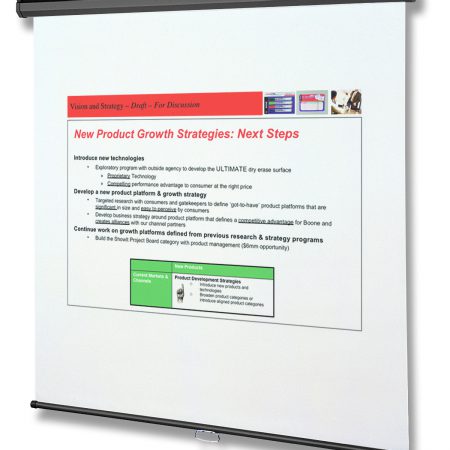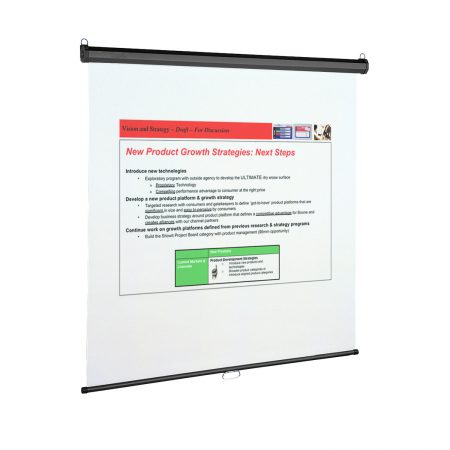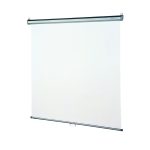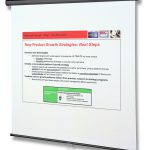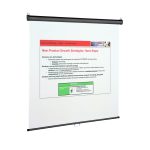 3413867080
About this Product
Quartet® projection screens have a flame-retardant, mildew resistant matte white surface and black border for easy viewing. They are perfect for multi-media, video, slide and overhead projections. Their rugged metal cases withstand abuse and the
screens easily set up in seconds. Available in portable tripod and pull down wall screen styles. Tripod screens available with keystone eliminator to neutralize picture distortion.
Features
High-quality wall-mount projection screen with flexible mounting system.
Matte white screen for superior image resolution.
Includes mounting system.
Heavy-duty springs maintain screen retraction tension.
Specifications
60-Day Satisfaction Guarantee
Made in the USA
UPC:

00034138670804
Weight:

14.33 lbs
Dimensions:

Screen Size: 70" x 70" inches