SmartFit™ Monitor Stand with Drawer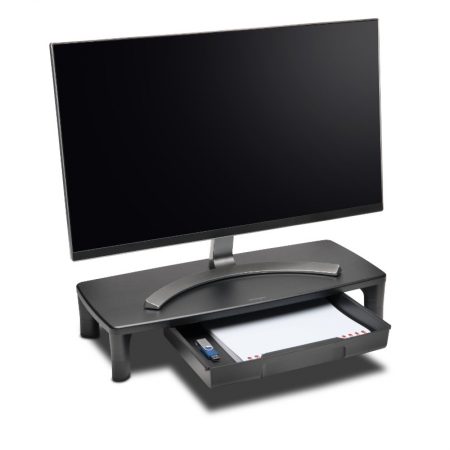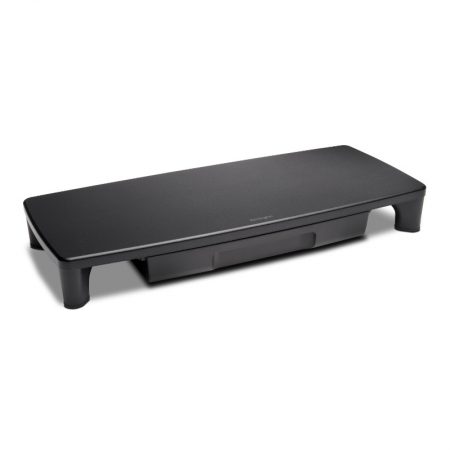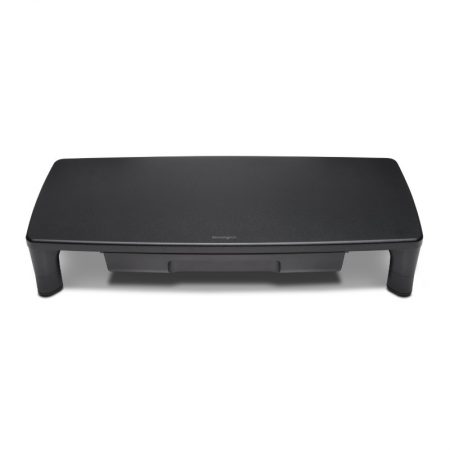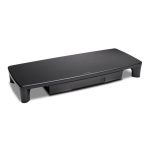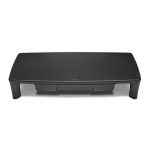 55725
About this Product
The Kensington SmartFit® Monitor Stand with Drawer combines the ergonomic benefits of an adjustable monitor riser with the added benefit of extra desktop storage. Incorporating Kensington's patented SmartFit technology to ensure proper fit, the stand elevates your monitor to an optimal viewing height to promote a healthy posture and increase productivity. The storage drawer provides organization for desktop accessories including pens, staplers and extra chargers. A professional 2-in-1 monitor riser for modern offices focused on employee wellness, the SmartFit Monitor Stand with Drawer supports iMac, all-in-one PC's and external monitors up to 30" and 33lbs.
Features
Ergonomic Design promotes a healthy posture and optimizes comfort for the eyes, neck and shoulders by elevating the monitor to an optimal viewing height.
Adjustable Height provides 3 positions to optimize comfort.
SmartFit® System simplifies ideal ergonomic height positioning using scientifically proven research to support proper fit and increase productivity.
A4 Sized Drawer provides ample storage for desk accessories like pens, staplers, sticky notes, and extra chargers (12.4"x8.3"x1.6").
Specifications
UPC:

085896557258
Weight:

5.2 lbs
Dimensions:

3 x 22.13 x 9.88 inches