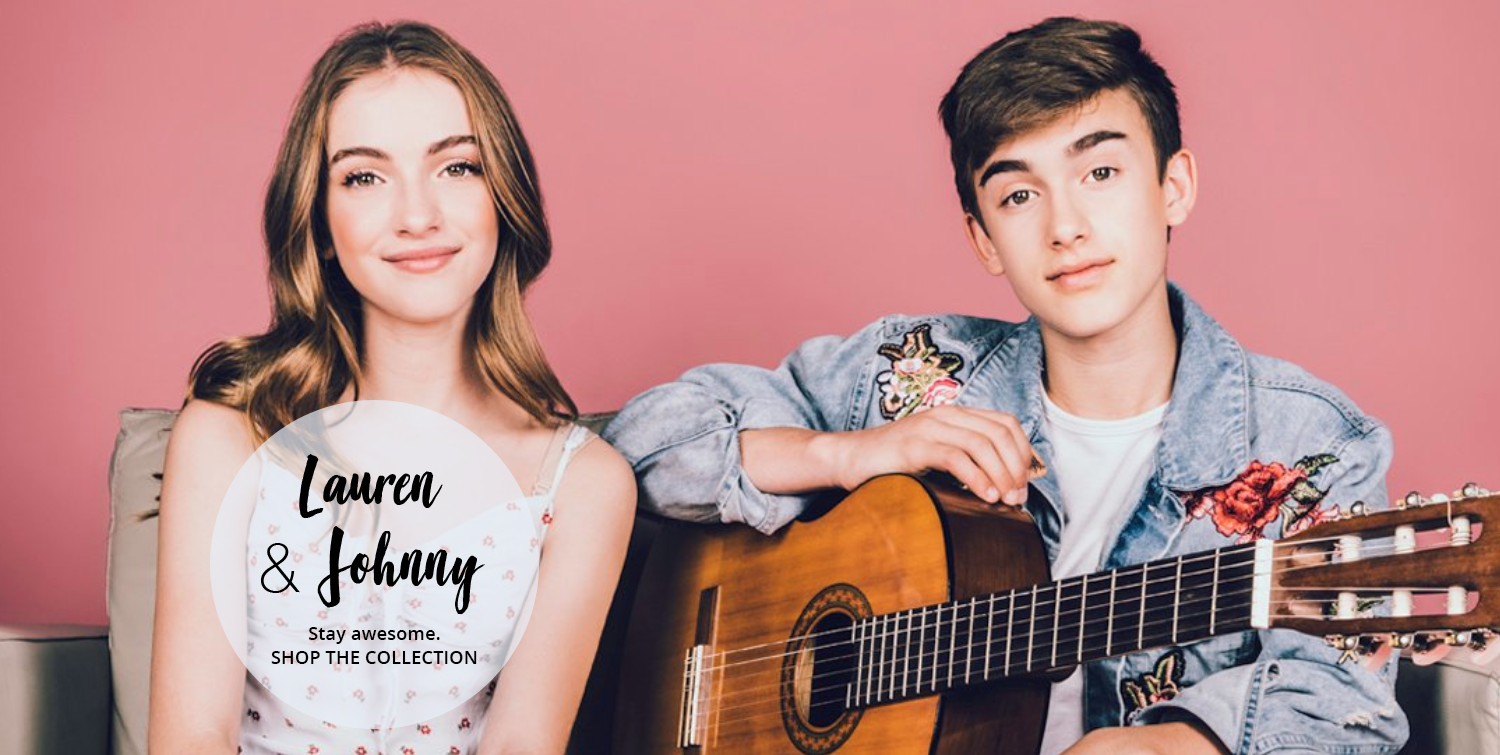 Lauren and Johnny™ Orlando Collection
Hilroy, Canada's leading school brand, has recently partnered with Canadian Youtube stars, Lauren and Johnny Orlando to create an exciting line of Back-to-School products.
With over 10 million combined online followers, Lauren and Johnny Orlando are taking the world by storm! Johnny Orlando stands at the forefront of a new generation of Canadian Musicians. In May 2018, he signed with Universal Music Canada and is currently touring across North America and Europe, performing his new hit singles such as "Last Summer" and "Sleep". In March 2019, he received a Juno Award nomination for Breakthrough Artist of the Year.
Lauren Orlando is social media influencer who shares her youthful, bubbly personality and love for creativity with a combined digital audience of over nine million followers. On her YouTube channel, Lauren focuses on her love of fashion and beauty, but also posts exciting challenge videos. She currently stars in Brat's hit YouTube series, "Total Eclipse".
The Lauren and Johnny™ online store opened in July 2018, selling backpacks, notebooks, pencil pouches, binders, and other school products. All items were inspired by and co-developed with the Orlando's and are available for sale in Canada and the U.S. The collection is also available online via amazon.ca.
For Back-to-School 2019, products will be available at major retailers across Canada, and a new collection is hitting both online and retail in July. To check out and shop the collections visit:
www.laurenandjohnnyorlando.com
Follow Lauren and Johnny on Instagram:
@laurenandjohnnystore
@laurenorlando88
@johnnyorlando
Tags: Back to School, hilroy, Johnny Orlando, Lauren and Johnny, Lauren Orlando