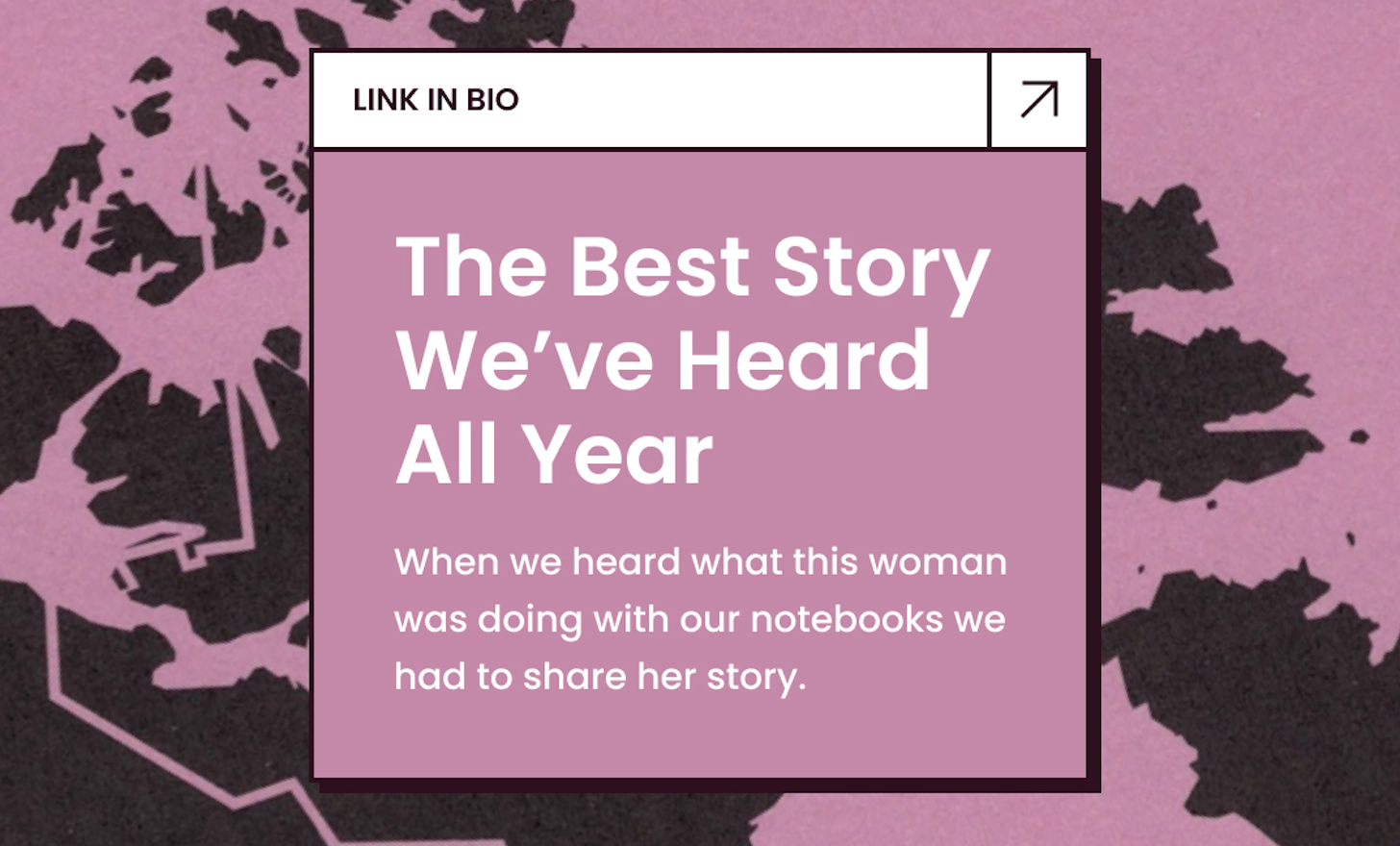 The Best Story We've Heard All Year
When we heard about what this woman was doing with our notebooks, we had to share her story. 
A story about community.
Maggie Harriman is a 76 year old writer living in New Brunswick. When her children were growing up, many years ago, she found an old gestetner in her basement (a gestetner is like an old-fashioned copier machine). She used this newfound discovery, along with her knack for writing and storytelling, to create and distribute a community newspaper to her surrounding neighbourhood. 
Later in life, she created a second community paper, inspired by the stories of her then-grown children. To this day, people in the neighbourhood still ask her to restart the paper because they miss her stories so much. 
A story about imagination.
According to her daughter, Elizabeth, Maggie spent years filling Hilroy notebooks with all kinds of handwritten tales and called them her 'Hilroy Stories'. 
"She told me that all of the stories she's accumulated over the years would likely go in the garbage. I asked her to keep them all and that I would love to have them. Her imagination is incredible. Let's say, she's learned to colour outside the lines with her storytelling."  
Eventually Maggie's gift was introduced to an even larger community when she submitted an entry to a CBC short story contest. The host of the contest provided the opening and closing line of the story, and entrants had to fill in the rest. Maggie ended up winning the contest and getting an earful of praise from the host about what a creative, imaginative storyteller she was.
A story about challenging the mind.
Then, years later, a pandemic arrived. And all of a sudden, much of the world was forced to live in isolation like we never have before. With so much time to kill, and a desire to keep her mind occupied, Maggie called up her daughter and posed a challenge. 
"She asked me to give her a few opening and closing lines and she would fill in the blanks," says Elizabeth. "In honour of her 'Hilroy stories', I purchased 12 Hilroy notebooks – some 30 pages, some 80 pages – and got really excited to start the challenge."
We love a loyal user of our notebooks, but what we love more is a story that reminds us how handwriting can still be such a nourishing practice for our minds. Technology is great, but when you use pen & paper to translate that vast imagination of yours, the effects can be a lot more powerful than if you used a keyboard. 
We're so inspired by the challenge Maggie gave herself that we want to challenge everyone this year. We posted a few other reasons to (re)discover the #powerofpaper in 2021, and we hope Maggie's story inspires everyone to take on the #hilroychallenge. All you need is some pen & paper and that big, beautiful brain of yours.
Tags: hilroy